Cover story: Residential retreat – https://identity.ae
"What strikes me is the fact that in our society, art has become something which is related only to objects and not to individuals, or to life… But couldn't everyone's life become a work of art? Why should the lamp or the house be an art object, but not our life?" – Michel Foucault
Alive with sleek minimalist style, this stunning residence designed by Sven Mueller, principal of his eponymous architectural firm SVENM, is part of the next generation of contemporary architecture that's helping to define the design landscape and ethos of Dubai – complementing its hospitality, residential projects and large-scale master plans. Opened in 2009, SVENM Architecture and Design is a founding member of the minimalist movement in the UAE.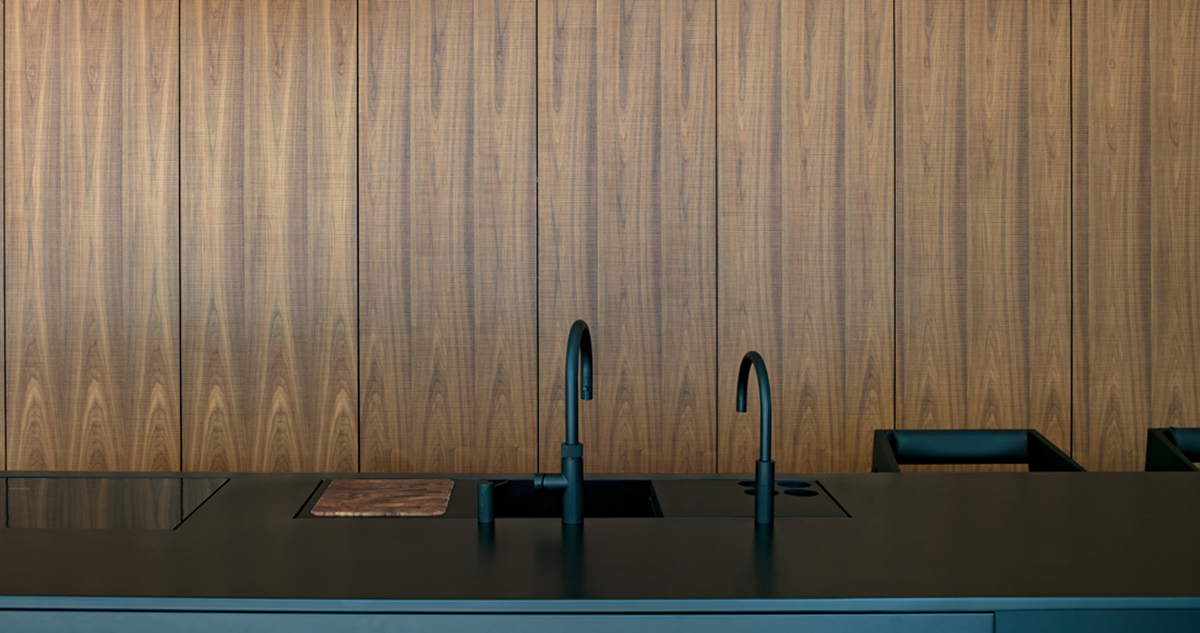 "This home provides synchronicity between architecture and occupant; a self-contained sanctuary, a retreat for a client seeking to disconnect once at home," says Mueller of the latest residence in his architectural oeuvre. "The serene courtyard is a concept extending directly from heritage homes into contemporary life," he explains.
Mueller has spent years making his mark on Dubai's cultural landscape. "You have to take courage in your own vision," he says. "Over the past decade SVENM has metamorphosed through an array of projects with an astonishing group of clients including The Abu Dhabi Tourism Development and Investment Company, Dubai Culture and Arts Authority, Sharjah Investment and Development Authority and The United Arab Emirates National Pavilion at la Biennale di Venezia, plus projects with international design collectors."
Mueller has also been the recipient of commissions for multinational institutions including SAP, Mercedes-Benz and BMW, institution designs for Hamdan Bin Mohammed Smart University and Al Ghurair University, and has done the interior design for projects such as Muraba Residences by Pritzker Prize-winning RCR arquitectes – as well as architectural design for residences in Kuwait, Sharjah, Abu Dhabi and Dubai.
His design process for this Dubai residence involved the lost art of listening. "We are passionate about research and materials but spatially each new vision is about listening," he explains. "Serious clients want to innovate. We learn continually from collaborating one-on-one with clients."
His desire for innovation is nothing new. Today he's an architect-designer recognised for a versatile body of work in the United Arab Emirates and Germany, and it was his early experiences at Vitra's school that inspired Mueller to pursue a career in architecture and design. He has since achieved great career success, opening a studio in 2009 which in 2018 won the national architectural competitions to re-design a 20,000 m2 university for the Al Ghurair Group and to create the Dubai Government's 'Knowledge Fund' headquarters.
During his BA, Mueller excelled at the Hochschule Der Künste Berlin and was selected by Stefano Giovannoni – who admired Sven's "intellectual insights, well thought-out solutions and intensive energy" – to join his architectural studio in Milan. Mueller went on to gain high-profile experience, including while working on projects for Alessi and Magis, before returning to Germany as inaugural designer for the Deutsches Museum's Innovation Award.
Defined by space, light and sky, the residence is imbued with an aesthetic that Mueller describes as 'sculptural'. "Internally, it provides an embracing world of its own," he explains. "This is done primarily through the use of sunlight. [It] floods into this home by day, moving over the ripples of the 14-metre-long pool. Outdoor architectural light metamorphoses the structure's identity by night," he muses. "If work remains connected to the landscape, you establish a harmony that continues."
His devotion to the artistic elements of architecture has been a key feature of his exhibitions at his SVENM Gallery. Most recently, he brought this vision to Dubai during Dubai Design Week with an exhibition developed with Caparol paints and Kvadrat Maharam textiles, titled 'Made for Dubai', that explored the idea of the 'Arabian Majlis'. Designed by Mueller using Kvadrat Maharam textiles and rugs, the exhibition's majlis seating was surrounded by commissioned artworks that use the 120 colours of the new Caparol Icons range.
Mueller's commitment to the interiors of this residence is clear, with furnishings that have been as meticulously selected and designed as those in his latest exhibition, beginning with a key interior design feature in the property: the nine-metre-high glass curtain walls that connect the double-height lounge and staircase with the courtyard.
The entryway features Greek marble, lighting from Flos and door handles by Kawajun of Japan, and bespoke art pieces by SVENM Design. The washrooms feature fixtures from Dornbracht and Fantini, and a bespoke washbasin from the designer which was hand-made in Italy.
The kitchen features Quooker taps, Miele appliances and equipment, as well as bespoke cabinets by Mueller and an island by the designer, hand-made in Dubai. And even the fitness area boasts high style with its Technogym equipment and TrackMan golf simulator.
When asked how the residence speaks to 21st century architecture, Mueller responds,  "If work remains connected to the landscape you establish a harmony that continues." We eagerly anticipate his next contribution to Dubai's expanding array of contemporary architecture.